WE'RE CHANGING THE GAME,
ARE YOU IN?

IT'S NICE TO MEET YOU,
A LITTLE ABOUT US
in-lite is a young and rapidly growing company (the fastest growing outdoor lighting company in North America to be precise) that is shaking up the landscape lighting industry. Okay, we've been around for over 25 years, but our mindset is young, modern, and different. Over the last 20+ years, we've been able to create the highest quality lights in North America, develop contemporary and trend setting fixtures, and encourage an entire industry to look at lighting differently. Along the way, we've also built a strong-knit team that is dedicated to changing the lighting game. Every day, our passionate team pushes the boundaries and works hard to help our partners grow their business with outdoor lighting. And we like to have fun while we do it too.
We've always defined ourselves by focusing on innovation, creativity, and our customers. We are a lighting company but we've always known we're more than that too. We reimagine the way outdoor spaces are lit up, we go against the status quo, and we are determined to raise the standard of the outdoor living industry. And we're just getting started.
Interested in joining the in-lite team? Even if we're not specifically hiring for your desired role, we encourage you to submit your resume! We're always looking to fill our team with the best talent in the industry.
WHAT WE'RE IN SEARCH FOR,
IN-LITE JOB POSTINGS
ACCOUNT MANAGER
The ideal candidate for the Outside Sales Representative / Account Manager position will be self-motivated, dynamic and detail oriented. This individual will be expected to, and work closely with Vice President & Sales Team as well as Office Manager. We're looking for a results-driven sales representative to actively seek out and engage customer prospects. You will provide complete and appropriate solutions for every customer in order to boost top-line revenue growth, customer acquisition levels and profitability.
Only applications submitted via Indeed or LinkedIn will be considered. Please no calls.
I have been working at in-lite just over 3 years now, and I am so happy to be part of such an energetic team!I love being able to have a creative voice in such a fast growing company and really make an impact in my role.We all enjoying working together to be the best we can be for our customers, and I think that is really rare to find in most jobs nowadays. Jaclyn, Customer Experience
in-lite has been a great employer. They have provided opportunities for training, development, light travel, and a great team environment. in-lite's team is top of the line when it comes to skill set, service, experience, and creating an inclusive environment. We have awesome customers, and the product is high quality and easy to sell. Applying and accepting a position with in-lite has been the best decision I have made in a long time. Katie, Sales
Everyday at in-lite is an exciting new challenge where I feel valued – it's never the same. The amazing team and culture that in-lite has been able to create is second to none. Everyone in every role is willing to help out and contribute wherever they can. It is cliché, but it's definitely a family atmosphere. Ramon has created a company and workplace in which anyone would be very lucky to spend their working hours and build their career. Beth, Finance & Administration
Being part of in-lite is something to be proud of. It's a company that inspires me to make a difference, motivates me to think big, and encourages me to push the limits so I can be the best that I can, because my success is their success. There is so much support, encouragement, and guidance and I'm very grateful for the influential people on this team who help push the limits of the outdoor living industry and each other. The opportunities for growth are endless! Jen, Marketing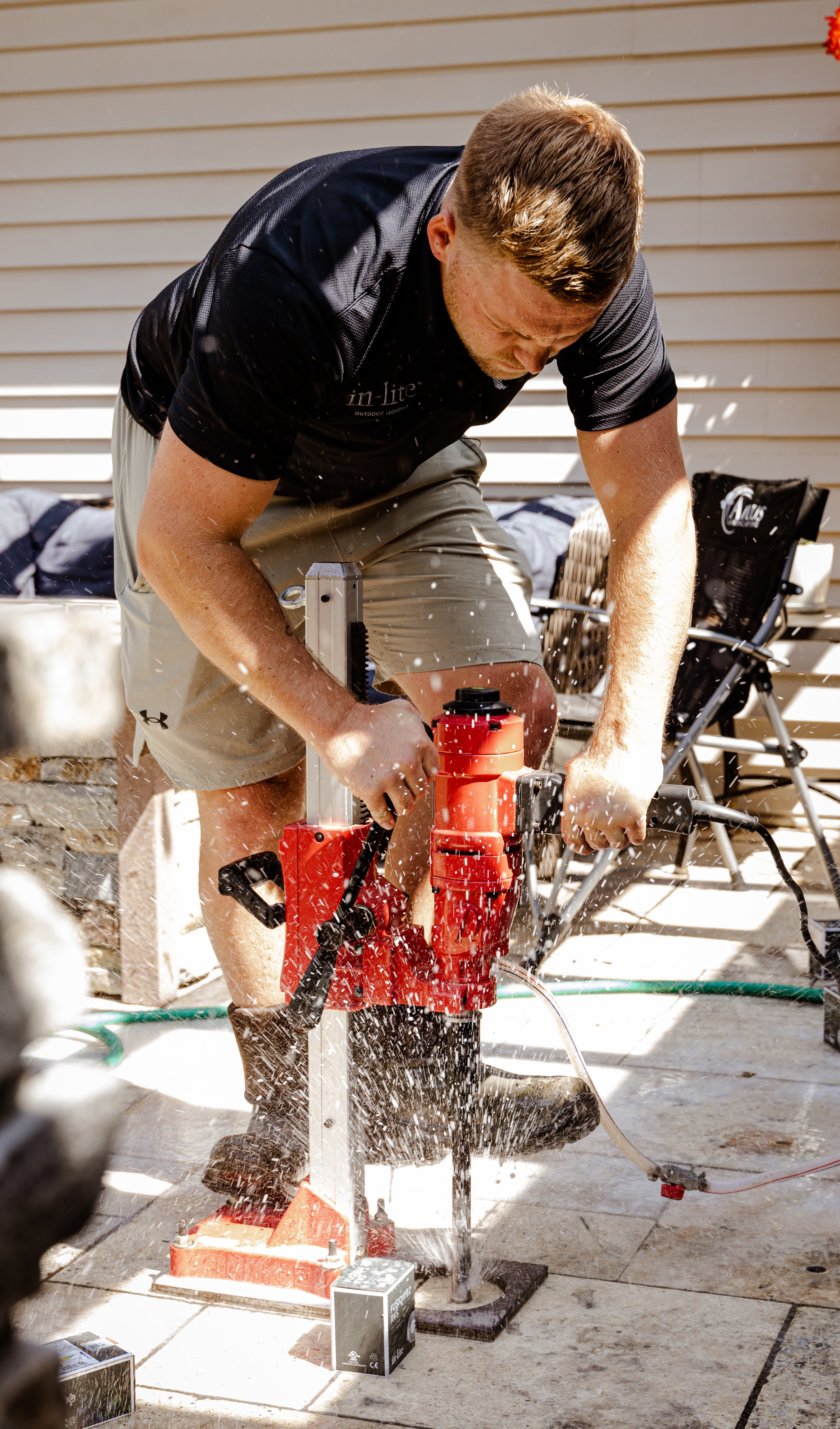 THE HISTORY OF IN-LITE,
WHERE IT ALL BEGAN
in-lite was born from a group of dreamers who wanted to create something unique. More than just a product, they wanted to provide an experience that would change the way people thought about outdoor lighting.
Almost 25 years ago, the first paver light in North America was born. An in-lite original, this light placed directly into a paver stone, was designed to go where no one had gone before. Motivated by the belief that lighting didn't need to just be an addition to a landscape but could literally be integrated into it, in-lite saw an opportunity to break into a market that lacked creativity. Something we definitely didn't shy away from. We wanted to be bold, different, unique.
But we didn't stop with just one light, that was only the beginning. We expanded our product line to become a full solution lighting option with spotlights, recessed lights, wall lights, and everything in between. in-lite started developing products unlike anything the North American industry had seen before. We believed that fixtures could look beautiful not just at night but during the day too, that they could make a statement no matter what time it was. It was common practice to hide outdoor lights within landscapes and it was well known that you should never be able to see a light source. So, we challenged that status quo. We went against the grain because we knew in our hearts that there could be more to a lighting experience. Why would you blend in when you can stand out?
We cared about the user experience too so we knew we needed to take our business one step further. We knew we needed to go beyond creating the best products for our customers. Like we said, we've always been a lighting company, but we've always known we're more than that too.
in-lite is determined to provide an unbeatable customer experience. Our team of dedicated, educated, and experienced staff are devoted to making outdoor spaces unique. We are committed to being there every step of the way for our partners. By providing training, education, and genuine support on top of our industry-leading products, we are a brand that is devoted to our customers. At the forefront of everything we've done and everything we are, has always been, and will always be, the in-lite user.
We show up every day committed to being a leader in innovation, a voice of education, and a company that can be counted on. We will always be there for our partners.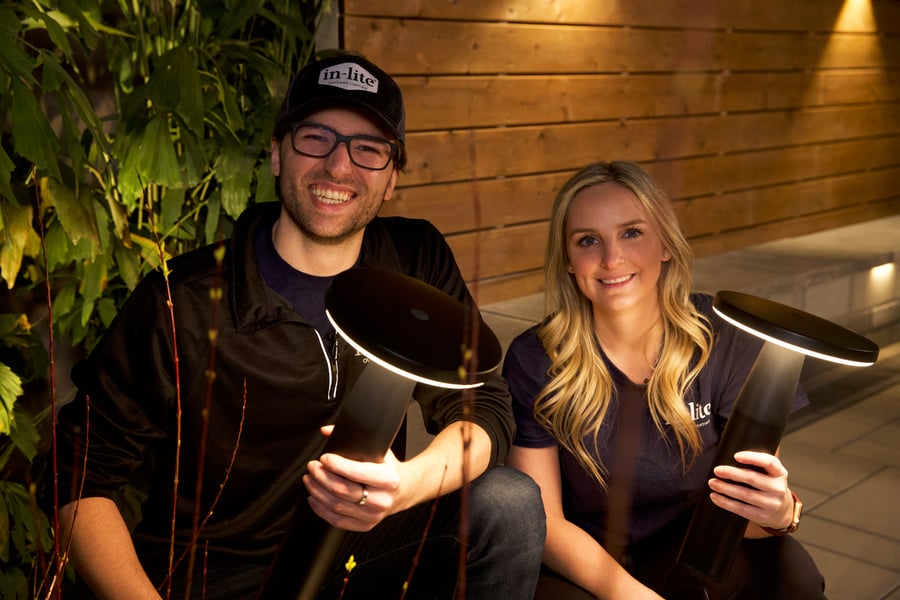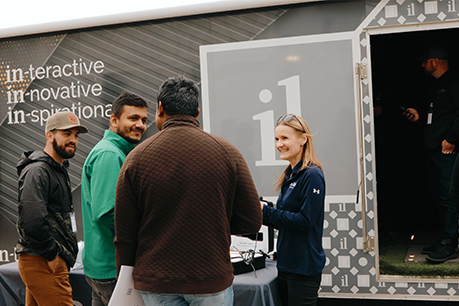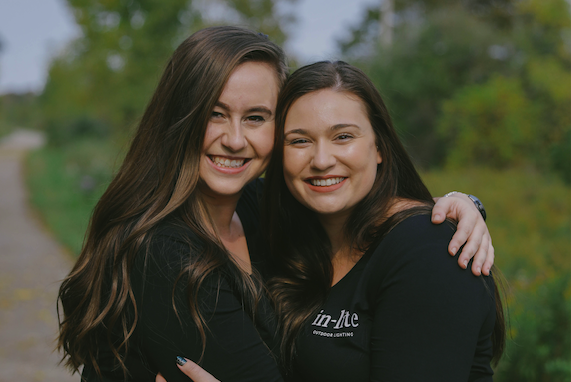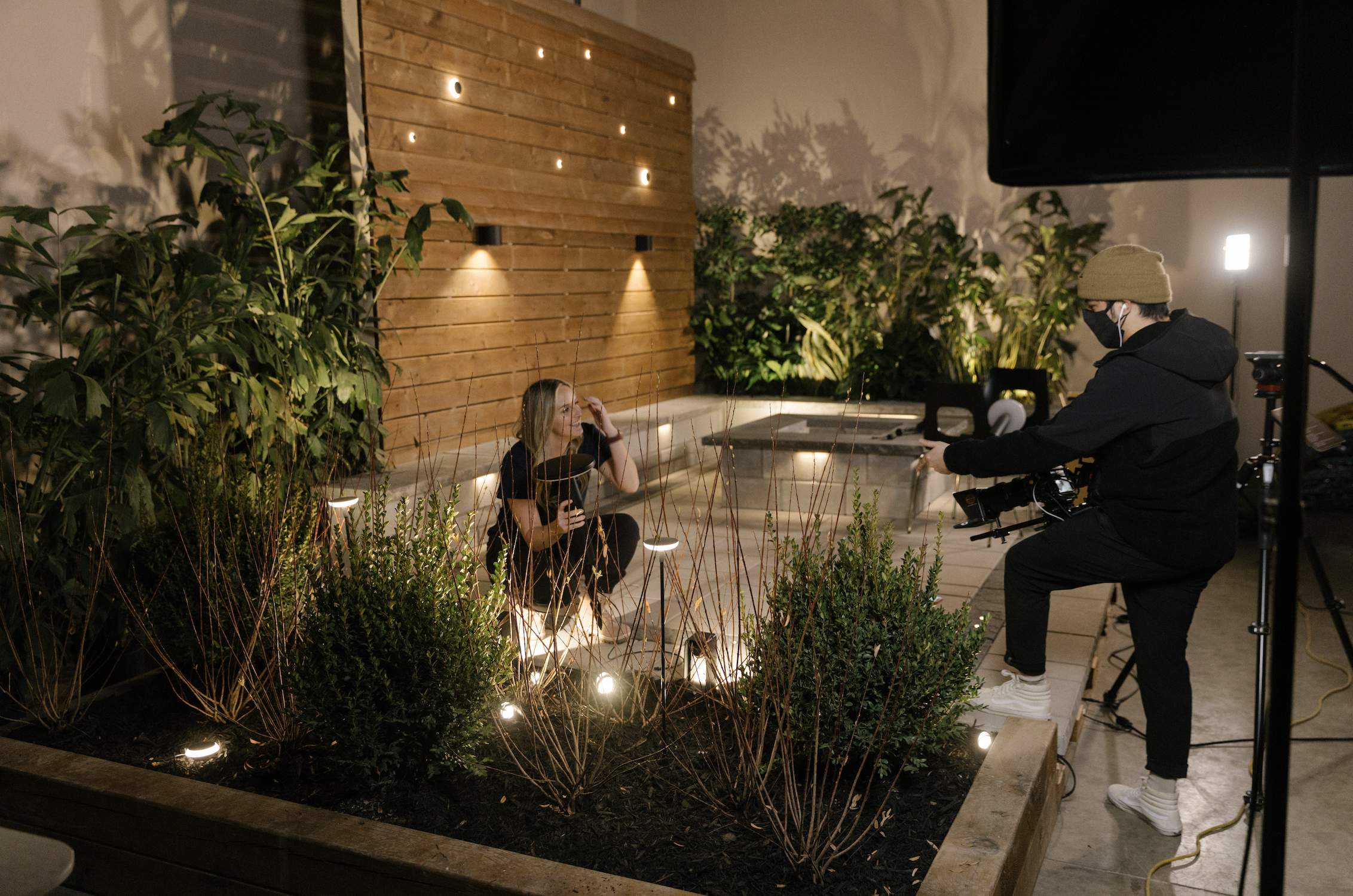 A LITTLE ABOUT US,
WHAT WE DO
in-lite provides the North American market with a complete product line of contemporary designed, high quality outdoor fixtures which are unique, easy to use, and give the perfect lighting effect. We collaborate with outdoor living professionals and inspire them to use in-lite products to create the most beautiful outdoor living spaces throughout North America.
Our customers are professionals in the outdoor living industry such as deck builders, electricians, hardscapers, landscapers, designers, and more. We work with the pros that are just as dedicated to high quality and industry leading work as we are. Our partners are creators, artists, and visionaries just like us.

A LITTLE ABOUT US,
WHY WE DO IT
in-lite genuinely cares about our partners. It might be cheesy, but their success is our success. Every single one of our employees cares deeply about making a difference in the industry and we are determined to help our partners grow.
As a company, our values are honesty, collaboration, respect, equality, passion, and (arguably most importantly) having fun. We are dedicated to constant development: whether it be through our innovative products, training our partners, or growing our employees.
in-lite's goal is to make a difference in the industry and in the lives of our employees. Being unique, chasing goals, and going against the grain is what we're all about.